🌀 Guaranteed 200% pressure increase
💧 Pure, clean filtered water
💎 Luxurious spa-like experience
♻️ Eco-friendly (30% less waste)
Regular price
$100.00
Sale price
$39.99
Unit price
per
Sale
Sold out
Free Shipping

30-Day Trial

Fits All Showers
View full details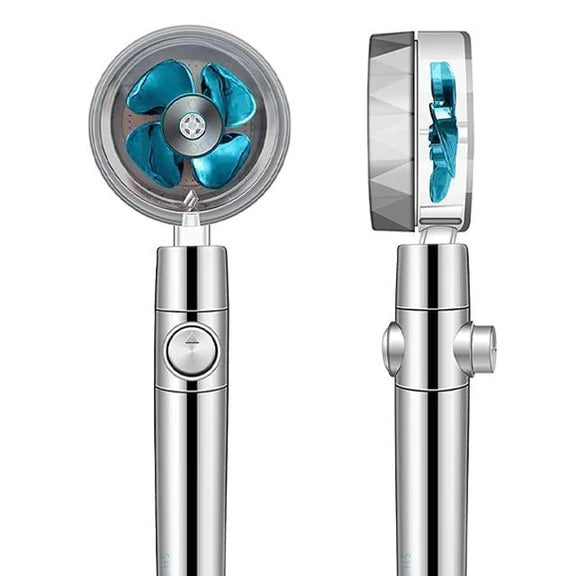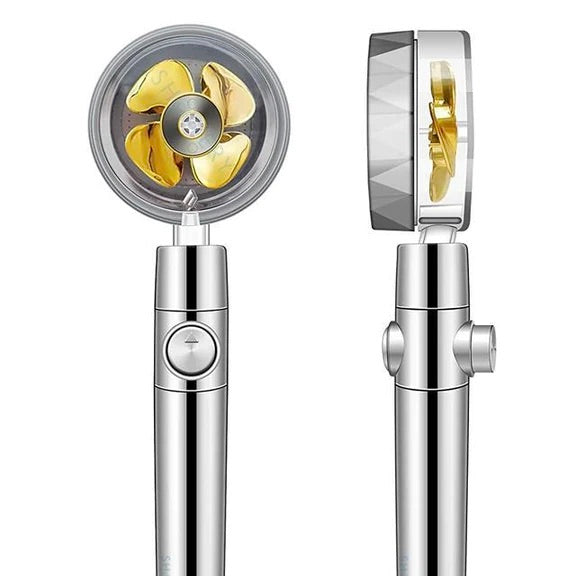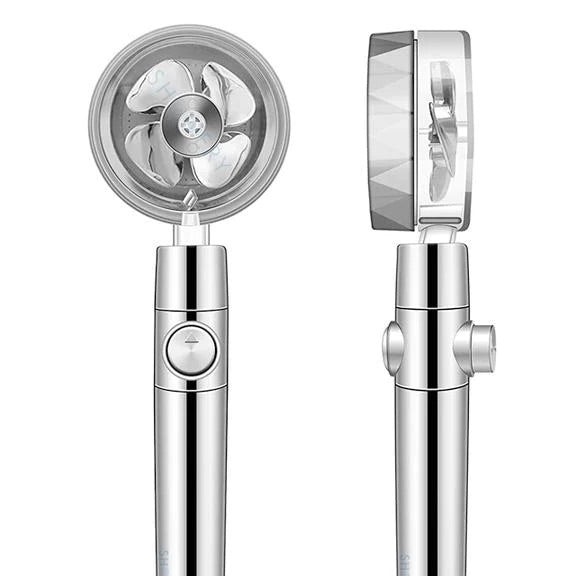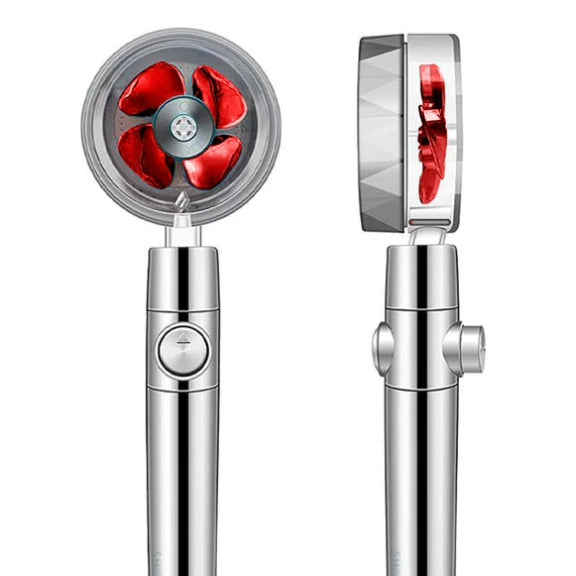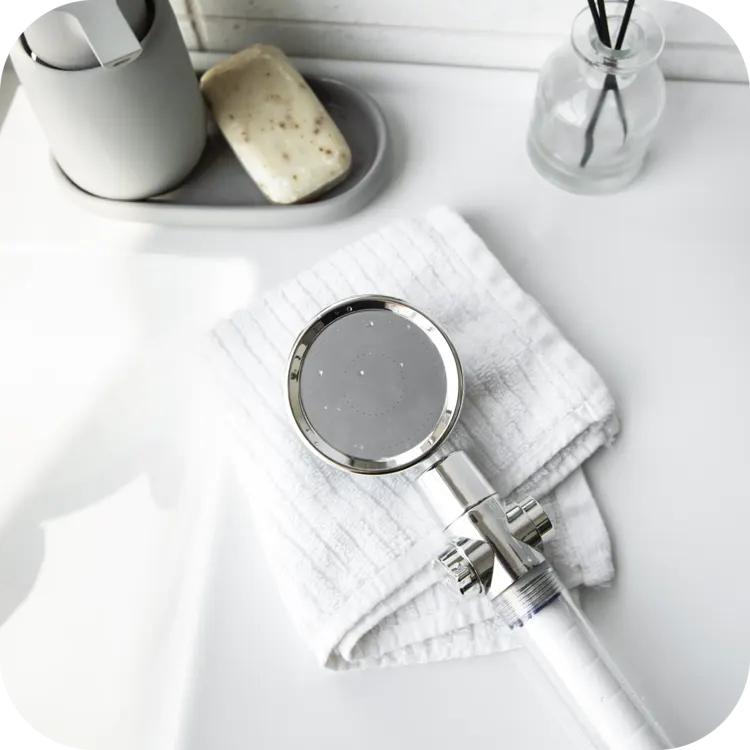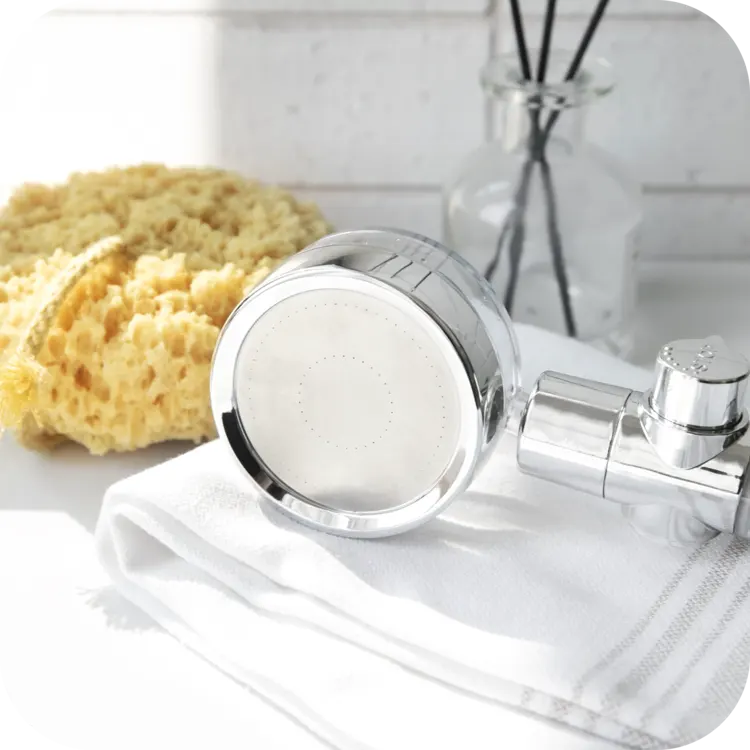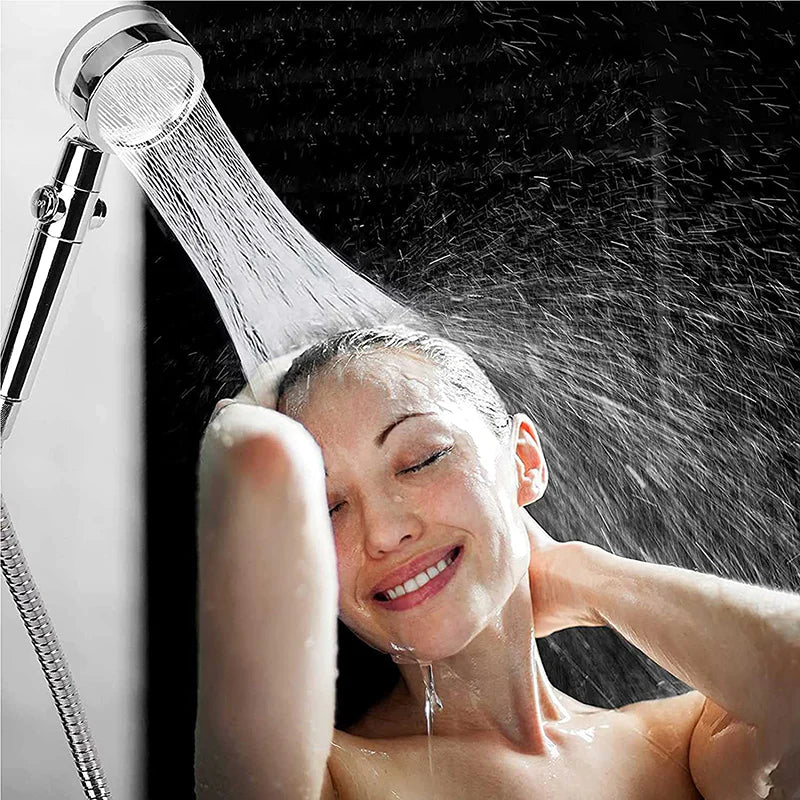 Ditch that outdated low-pressure shower
💪 Max Pressure
Tired of the weak water flow from your shower? We understand the frustration—it leaves you feeling neither refreshed nor properly cleansed, and it takes twice as long.
Turbo Bath™ utilizes Nano Laser-cut holes and Turbofan technology to boost water velocity, irrespective of your home's water pressure.
Experience an impressive 200% increase in pressure compared to standard shower heads.
"This is definitely the best shower on the Market, I have tested a bunch and pressure was always low, this thing is insane. Now my shower is like a spa."
Sarah O. - Verified Buyer
✨ Clean Filtered Water
I bet you've wondered why your skin and hair feel dry after you shower. Well, it's because you are showering in chemical infested water, pesticides basically.
Turbo Bath™ filters all the chlorine and other damaging chemicals added to the water supply, using a simple yet effective PP cotton filter that can be changed quickly by yourself.
After you shower for the first time in Pure-Filtered water you won't ever go back.
"This shower really helps filter your water. I thought the water in my area was ok but omg was I on to a surprise.
Now my wife and I have less acne, and my kids eczema doesn't flare up after a bath anymore."
David F. - Verified Buyer
Works in Your Shower
We designed our shower head to fit universally on all hoses, making install and usage stress-free. So turn the tap on and get ready to indulge in a heavenly shower that will leave you feeling relaxed and rejuvenated like never before.
What People Are Saying
Sophia K.

"I am blown away. I saw this on an Ad and usually stuff on ads is not very good, but I decided to take a chance. I AM SO GLAD I DID. Not only does this make my shower feel like a spa, but my dry skin is much better."

Debora P.

"Delivery is fast, the pressure really increased, the quality is very good, so far I really like it."

Tom J.

"It came in 12 days. Installed everything works fine, the pressure of water increases a lot, it's nowhere comparable to my old shower."

Anonymous

"I like it, also really amazed by the massaging effect this shower has."

Viktória K.

"I have really sensitive skin and I try new creams every month. Not anymore! My atopic skin is so much better, the itchiness is gone thanks to Sprayzo and their shower."

Susan L.

"It works great, my hair is much smoother thanks to the filter.
I don't know why I didn't find this sooner."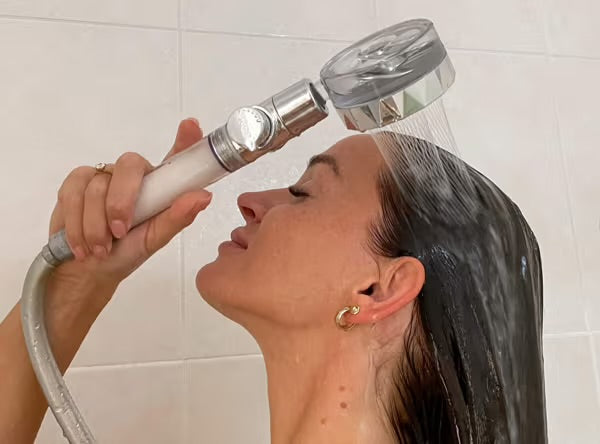 Try it Risk Free for 30 Days
We love our Turbo Bath™ and are confident you will too! That's why we're offering a 30-Day, Risk-Free Trial. If you're not in love with your shower, we'll give you a refund.
Questions? We've Got You Covered
How long does it take to arrive?

Once you get a confirmation for your order, you will be put on the processing line. Your order will be processed and shipped in 1-3 days. 


Most of the orders are delivered in 7-15 business days, on average.
Does it work on any bathroom?

Yes! Installing it is a very straightforward process. Simply unscrew your current shower head and replace it with the new one! Youtube has a bunch of great tutorials if you still need help with it.

It won't take more than 3 minutes.
My water pressure is very weak at home, does it really make a difference?

Definitely! By projecting water through 100 tiny laser-cut holes, we created a shower head that increases pressure by 200%, forming a well-balanced stream that's always gentle on your skin. It's the best luxury shower head for those with low-strength systems or anyone looking for a more dynamic flow.
Why does it help skin and hair health?

Filtering! Most people have no idea how important the quality of water you shower with is for your hair and skin health.

Hard minerals such as Limestone and Calcium penetrate the skin and scalp, clogs pores causing flaking, itching, and dryness that provokes acne, wrinkles, hair loss, dandruff and frizzy hair.

You can prevent this by showering in clean filtered water with the Turbo Bath™.
Does it use more water?

NO! It uses much less. Our shower head's micro nozzles increase the speed of the water flow, while using 30% less water in comparison to ordinary shower heads. 
Won't this much pressure hurt my skin?

No! Our shower head dispenses water in the form of a net water jet that gently touches your body while showering. It relaxes muscles, promotes blood circulation, and improves the appearance of the skin.

We also added a pressure regulator so you can choose whatever pressure suits you well.
How often do I need to change the filter?

For 100% efficiency we recommend that you change out the filter monthly.

This varies from house to house as the water quality differs vastly. You can also check the filter and if it is no longer white change it!

Your shower will still work perfectly if you don't change it.
FREE SHIPPING

Free Shipping Worldwide on all orders placed today.

NO EXTRA OR HIDDEN FEES

The price you see is what you pay, no extra fees, we take care of that!

100% MONEY BACK GUARANTEE

No Hassle refund policy for your peace of mind. Love it or don't pay.